Santa Barbara, CA Real Estate
Our Company Philosophy
Provide The Highest Level of Personal Service
Listen to and Honor our Client's Dreams, Goals and Objectives
Enrich the Entrepreneurial Spirit of Our Experienced Associates
Always Do The Right Thing
Support Our Community
Exceed The Expectations of Our Clients….Always!
Coast & Valley Properties was founded by local Realtors, Bob Ruccione and Debbie Merlo. Bob and Debbie each have over thirty-four years of extensive local real estate sales, marketing and brokerage management experience. They bring a wealth of knowledge, integrity and insight to the company and to our marketplace.
As a company, we posses a deep, passionate love and respect for our community and understand our community and the subtle nuances of our unique neighborhoods. We take extraordinary pride in our commitment to our real estate profession. Coast & Valley Properties has a proven track record of providing superior service.
At Coast & Valley Properties, our goal is to deliver the finest level of professional real estate representation when the time comes to market your home or investment property, acquire that dream home or relocate to a new area.
At Coast and Valley Properties, we want to be your company of choice for life. This is why over 97% of our company's clientele are referred or repeat customers.
We believe selling or buying your home shouldn't be a stressful ordeal. Making the smart move of choosing a REALTOR® with Coast and Valley Properties is your first step to ensuring that your investment in your home pays off.
All our best,
Bob Ruccione & Debbie Merlo
Realtors & Company Owners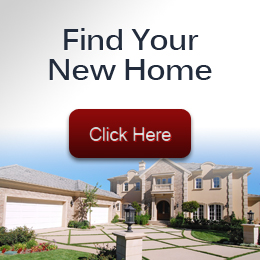 Recent Real Estate News
The Best Paint Colors For An Enduring Look In Your Home
Trends come and go. If you paint your walls the 'provocative and thoughtful purple shade' of Ultra Violet, as Pantone, itself, calls it, you're probably gearing up to repaint them in whatever the color authority deems the "it" shade next year. If you'd rather pick a paint chip or two and keep your space the same for the long haul, you'll love these colors that endure.
...Read More
Faking It: Faux Materials You Can Use To Bring Real Interest
As the Marvin Gaye song lyric goes, Ain't nothing like the real thing, Baby. And while that might be a good motto to live by, when it comes to home trends and décor, today it's all about faux. You can have a great-looking place, even if it wasn't built that way, and without a huge expense. And because many of these items that stand in for the 'real stuff' are DIY friendly, they're even more attractive.
...Read More